About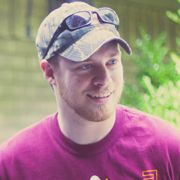 Thanks for stopping by. For those who don't already know, my name is Cameron Shaffer. The name of the site is a pretty arbitrary reference to 1 Kings 10:20. Here's a quick explanation for why I spend time blogging.
I majored in International Studies and Political Science at Midwestern State University. I currently live in Dallas, Texas where I am working on an M.Div at Redeemer Seminary. I'm a member of Trinty Harbor Church.
You can follow me on Twitter here if you're interested.